Inspiring the growth of young people as creators, communicators and active participants in our ever changing world.
ABOUT
An opportunity for our young people to unplug and get reconnected.
The Art Ranch is a California 501 (c) (3) non-profit organization that offers children and family programs in the Arts, Wellness & Fitness, Sustainable Living, Bio Science and Indigenous Studies.
Our mission is to foster the growth of young people as creators, communicators and active participants in our ever changing world.
At the Art Ranch, we create camps in areas of pristine natural beauty and our programs are designed to promote and advance artistic development, health and wellness, cultural exchange, and environmental awareness.
All of our programs are facilitated by professional artists and professionals in their fields.
"Creative collaborative projects cultivate visionary and assertive leadership."
-Laurie Pettigrew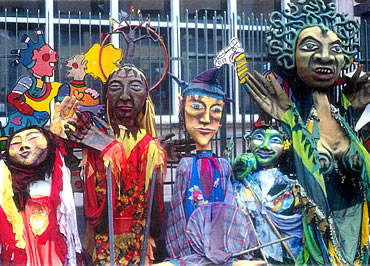 At The Art Ranch, the focus will be giving close personal attention to the individual, as well as working with small groups and teaching them how to collaborate with one another in a variety of disciplines.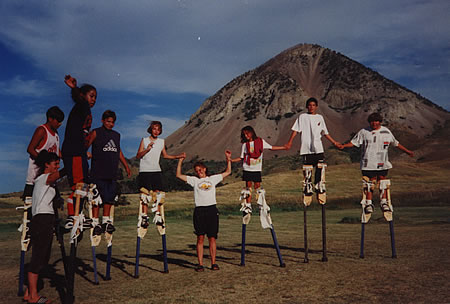 The Art Ranch is dedicated to creating an Holistic Nutrition and Wellness Program as a sustainable ongoing program that explores the best ways to nurture health and wellness, preserve our natural resources and support our local communities.
The Art Ranch programs build a strong sense of community through collaborative projects and group discovery. This process deepens the students' appreciation of diverse perspectives and develops the ability to approach others with openness and flexibility.
Master Educators lead the over night pack trip into the wilderness, teaching the seven principles of "Leave No Trace" hiking, tracking and survival.
The ArtRanch provides multiples classes teaching students about the art, culture and traditions of the indigenous Native Americans.
Check out what we've offered over the years
art in action:
PSYCHOSOCIAL INITIATIVE
FOR CHILD REFUGEES
CONTACT THE ART RANCH
CLICK HERE TO CONTACT LAURIE PETTIGREW, DIRECTOR
PO Box 85, 44828 Tyler Creek Dr, California Hot Springs, CA 93207
(661) 548-6500
The Art Ranch is a 501 ( c ) (3) educational, nonprofit organization
Copyright © 2002-2013, The Art Ranch, All rights reserved.